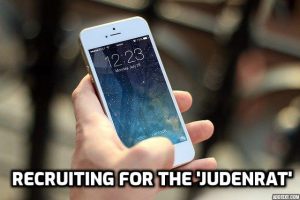 So, the latest totalitarian nuisance to inflict itself on the hapless population struggling to deal with the COVID-19 state of affairs comes out of Riverside County, California. This, on top of the quarantine, politicians and "experts" with their endless outrageous decisions and predictions, medical institutions miss-classifying any and all deaths as virus related, and a malevolent mass media abandoning any objectivity while continually sensationalizing these skewed numbers to generate internet traffic, now there is the option for nosey busybodies and the vindictive to rat out anyone they feel is violating the arbitrary mandates of the state health authorities.
RivCo launches mobile app to report nonessential businesses: https://t.co/Rm5ZFA95XS Info will be used to identify areas where health may be at risk. #rivconow #ruhealth Download here: https://t.co/xnYmEkPQAJ pic.twitter.com/gattMpkdzI

— Dr. Cameron Kaiser (@RivCoDoc) April 10, 2020
Thus far, thankfully, the response to this from the majority sane trying to maintain a sense of proportionality in the midst of this cultural lunacy is one of complete rejection. Nevertheless, there will be the few who sign on to the public health officer for Riverside County recruiting for the new 'Judenrat' and feel they are doing some warped civic duty.  The shredding of American cultural norms continues apace.
I would encourage my fellow Americans, and especially Riverside County residents, to continue to resist this.
Read more: "Riverside County mobile app allows reporting of coronavirus health order violations"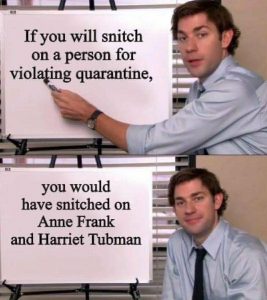 ---
Please follow and like the blog: