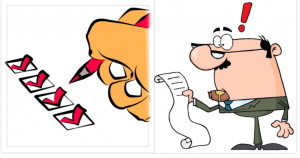 I inadvertently found this web site (<— click here) linked to another blog I follow.  I found it a little disturbing in light of the ever rising justification of violence against Trump supporters by his ever rising aggressive detractors.  Is the information legit?  Legally accessible?  Sure.  They legally gleaned it from the Federal Election Commission, where donations are legally required to be published.
All well and good, yet it's the content of the information presented, the implication that anybody who donated to Trump at some time is complicit in his "crimes," those being, in the minds of the unhinged Left, mostly delusional, but at this point that he is even breathing.
Good to know in the onset of the coming election. It's not wrong to donate to one's preferred campaign. It truly wrong for anybody to use publicly available information like this to target for implied harassment and violence anyone who has.
---