In the midst of the COVID19 fiasco and quarantines and the now intermittent and ongoing protests and social upheaval, one thing I was happy to see is the surge of attorneys nationwide publicly stating they will represent, pro bono, anybody targeted/fined by the authorities, not only for not wearing a mask (a useless gesture), but keeping their personal businesss open after being ordered again to close them.
In California, Governor Newsom's completely arbitrary closures of re-opened restaurants over the 4th of July weekend and, incredibly, his order that churches stop singing in their services (to be largely ignored), belie the intrusive, totalitarian paternalism of a "progressive" philosophy that is increasingly irrelevant.  Nobody is complying anymore, simply because the California administration has careened into the absurd.
It is heartening that a majority of the population is coming to grips with the reality, freedoms taken for granted so long and a quiet status quo that has stood by enduring the destructive fallout of the misguided and unjustified Covid19 quarantines and the lawless Antifah rioting, are starting to shoulder the personal responsibility; the moral courage, to stand up to this tyranny.  To learn how to say NO, and to push back.
Whether this has any enduring fruit remains to be seen, though…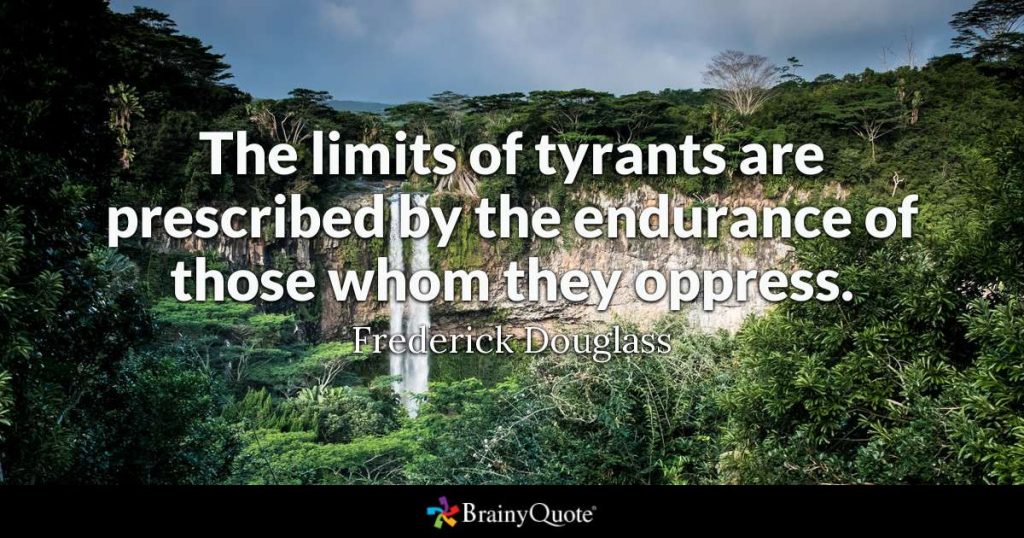 ---