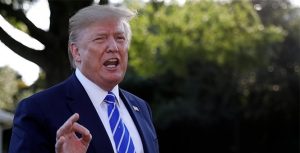 The recent Trump decision to pull out a few hundred military advisors from Northeast Syria in the face of a Turkish push into Kurdish controlled territory to establish an ill defined "safe zone" has generated a bewildering wail of protest from American Evangelical Christian circles in recent days. I find it a little appalling; the selective outrage and histrionics from the very diehard supporters of Trump, who ran on a platform promising to do the very thing he is doing in this scenario.
It is hypocritical because in the midst of the impending "slaughter" and "genocide" the Evangelical Christian Industry Media is hyperventilating about in their faux outrage is curiously ignored as it is happening in other parts of the world in real time. What is the big difference between Northeastern Syria and Africa?
Reasons too many and detailed to go into for this writer. That the American Evangelical Christian Industrial complex is in bed with the world; a selective globalist social gospel prevailing over the authentic proclamation of the genuine, guarantees the pandemonium throughout will continue. The US Government, in cahoots with a fake US "Christian" cohort, is expecting Trump to continue to support one terrorist organization over another. An endless treadmill of wars the majority of Americans, including this writer, is really weary of.
Read More… Critics Aghast As Trump Keeps Word About No More Wars
---