Every reform, however necessary, will by weak minds be carried to an excess, that itself will need reforming.

Samuel Taylor Coleridge
The author over at Cold Fury makes some interesting rhetorical observations of an article here.  The last few remaining sane people in America have been able to start pushing back after the initial media generated fire storm (fodder provided by many since completely discredited "medical experts") terrifying the nation's populace over the Wuhan/Covid-19 virus.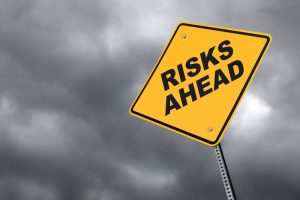 I have been completely stunned and amazed at the reaction to the Covid-19 outbreak. It has been revealing.  Having lived through every "world ending pandemic" of the last forty years, that the government would even considering taking the overreaching, longterm destructive steps they have in this scenario is bad enough.
But what has been worse is response by society as a whole. I acknowledge as  a Christian I am obligated to:
"…Now we exhort you, brethren, warn them that are unruly, comfort the feebleminded, support the weak, be patient toward all men." King James Version (KJV).
Nonetheless, it is another Biblical standard and mandate I struggle with, especially if the panicked, weak-minded response of my fellow citizens only enforces and undergirds the totalitarian bent of politicians and "experts" whose warped, excessive actions in this whole farce continues to cause such far reaching damage to society – enslaving everybody else.  You see them slobbering in support of the latest edict posted on some bureaucrat's social media account as they hand down another repressive, useless edict during this "quarantine."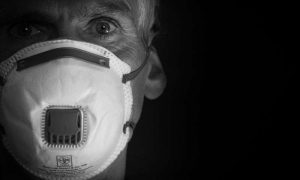 Anyone who contests publicly becomes a target of the lemming's snarky comments and misguided justifications; weak-minded children defending their surrogate parent – intrusive, paternal government.
"Bubble-Wrapped Americans: How the U.S. Became Obsessed with Physical and Emotional Safety" at the Burning Platform blog captures much of the history leading up to this sick state of people's minds in our culture, especially the younger generations. I have been an observer of much of what he lays out.
All I can say to the weak, the feeble minded furtively looking for security at the hands of those who cannot provide it (although they will boastfully lie and posture – then abandon you when the inevitability of life catches up with you), death is inescapable.  You can hide in your home until "proper authorities" say it's "safe," but that's never going to be reality. The rest of us have to push on with life.
Do you know Him?  Escape the fear mongers…
Read it all: "Bubble-Wrapped Americans: How the U.S. Became Obsessed with Physical and Emotional Safety"
---
Please follow and like the blog: