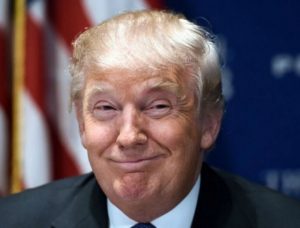 People know I didn't vote for Trump, the 10% outside the camp of "90% of Evangelicals" who sold out their integrity to the corrupt GOP in lieu of a more qualified candidate in 2016. Just like George Bush, the Trump era hasn't yet proven to be the house built on sand, like the Bush years, which delivered us eight years of Barack Obama. But it will.
Nevertheless, the Democrats "impeachment" farce has come to its inevitable conclusion; a sideshow circus inflicted on America rooted in the GOP's own decades long moral bankruptcy. Everyone knew it was coming to this. The Democrats own deranged conduct is guaranteeing another four year Trump term.
The "shining city on a hill" Reagan first articulated about America continues its degeneracy into a dystopian Carthage reborn.
The Pelosi Clown Show Strikes Again!#PettyPelosi #NancytheRipper #SOTUS2020 #PelosiMeltdown pic.twitter.com/dzDjPeGZgb

— Lincoln Creatives (@LincolnCreativs) February 5, 2020

Read more: Trump acquitted of both charges in Senate impeachment trial
---